Thomas Pfitzer joins industry leaders at Seatrade Europe 2023 to explore how VR is revolutionizing the cruise industry's operational procedures.
HAMBURG, GERMANY – EXP360's CEO and President, Thomas Pfitzer, will be sharing his insights on the rapidly growing influence of Virtual Reality (VR) in the cruise industry at the upcoming Seatrade Europe event in Hamburg.
Set to take place on 06 September 2023, from 15:00 – 15:45 at the Showcase Deck in Hall A1, the panel discussion is aptly titled 'Harnessing Virtual Reality to Maximise Operational Efficiencies'. This session promises to be an enlightening dive into how cutting-edge VR technology is enhancing operational procedures, especially in areas like VR training for cruise crew members.
Pfitzer won't be the only industry luminary gracing the stage. He will be accompanied by Dr. Michael Knauer, the esteemed CEO of sea chefs, and Daniel Hanratty, the Head of Technology for both Marella Cruises & TUI River Cruises. Together, these industry titans will discuss the reasons behind VR's increasing prevalence in the cruise industry and the myriad ways it's poised to reshape the future of maritime operations.
Seatrade Europe is a prestigious event that brings together the best minds in the maritime industry to share insights, innovations, and trends. Having Thomas Pfitzer on board to discuss a subject as pertinent as VR's role in operational efficiencies underscores EXP360's pivotal role in driving the maritime industry's digital transformation.
As the cruise industry seeks innovative solutions to enhance operational efficiency, reduce costs, and improve crew training, the role of VR becomes ever more critical. This panel promises to provide valuable insights into how industry leaders are harnessing the potential of VR, and the ways in which companies like EXP360 are paving the way forward.
Thomas Pfitzer, CEO and President of EXP360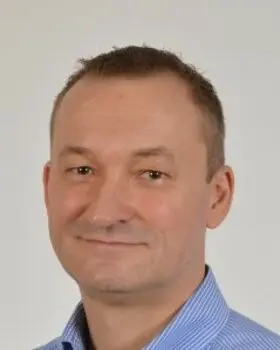 Having graduated with a Diploma in Hotel and Tourism Management from Salzburg's Hotel Academy Klessheim, he spent a decade in diverse hotel management roles across Europe and on cruise ships. Later, he stepped into AIDA Cruises as the Director of Hotel Operations, playing a pivotal role in crafting the groundbreaking Club-Ship Concept. By 1996, Fidelio Management beckoned him to contribute to a team dedicated to creating a cruise-centric software suite. This venture matured into the leading PMS software in the cruise realm.
In 2003, backed by a British private pension fund's venture capital, Thomas embarked on a new journey, founding Rescompany Systems Ltd. This company swiftly marked its presence as a provider of reservation and CRM systems in the cruise sector, later broadening its offerings with a PMS and POS solution. By 2009, he was donning the hats of CIO/CTO for AIDA and Costa Crociere, both esteemed subsidiaries of Carnival Corporation, the cruise industry's largest entity.
Closing 2016, Thomas inaugurated EXP360 AG in Switzerland. Under his guidance, it has blossomed into a worldwide platform for VR/360 content distribution, boasting a diverse global partnership network spanning multiple verticals. EXP360's central tenets are economical content creation, versatile content distribution channels, and multi-purpose content utilization.