Virtual Events & Exhibitions
Hold your sales events and conventions virtually in rendered booths
Invite your clients to your 360° virtual trade show and communicate with them effectively - with Remote VR and video chat integration.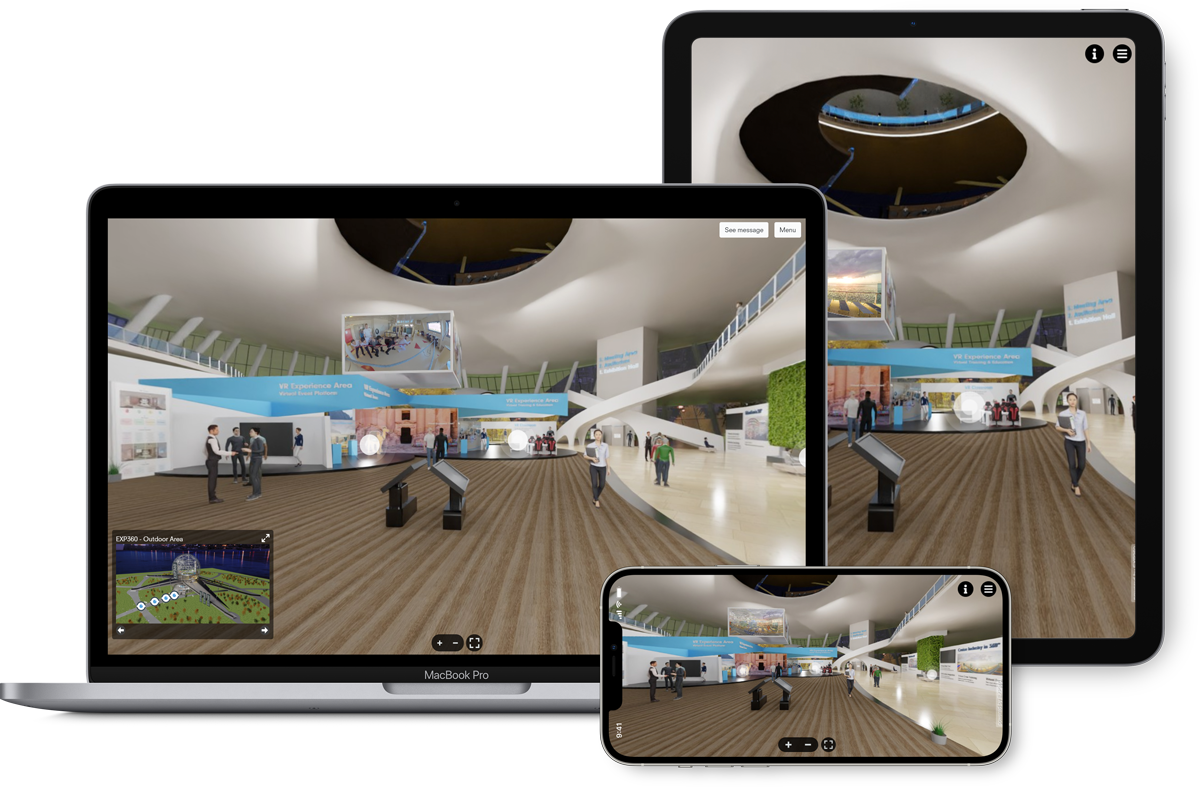 Highlights
Multi-Device Content Delivery
Reach your visitors on any device and deliver your virtual booth experience on the web, mobile phone, or social media.
Guide your visitors through the virtual booth experience - live and remotely - with Remote VR and VR Video / Chat Conferencing
We bring your virtual environment to life. Our 3D render service produces your virtual booths, environments and showrooms.
Virtual Trade Shows
Reach your audience virtually and continue selling
EXP360's VR and 360° solutions enable our clients to run 360° trade shows and virtual sales events and continue with client acquisition. We create customized 360° sales environments in 3D and allow visitors to tour the virtual convention. We also work with your existing virtual booths and enhance them with our tools.
Live-Video and -Audio Integration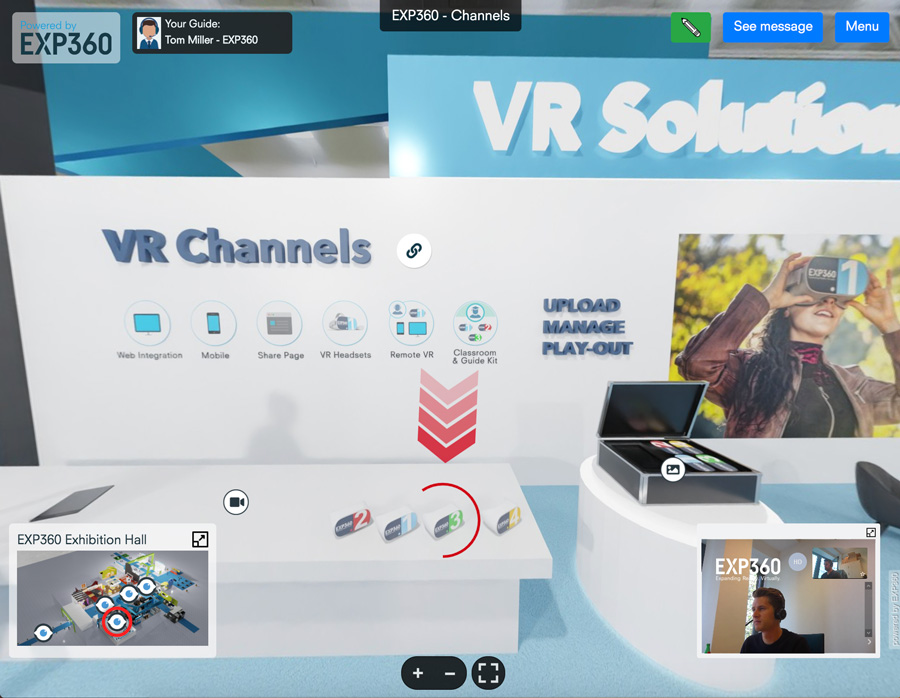 Keep your channels open to communicate with visitors
Utilize Remote VR and Video Chat Integration
Integrate the virtual trade show on your website and newsletters to keep your trade show booth open 24/7. Communicate with your visitors via chat* or directly via video chat, and guide them through your convention with Remote VR.
*Contact us to connect your communication tools with your virtual trade show. We use Intercom for our virtual trade show chat communication, while the video & voice chat rooms run on EXP360 infrastructure.
VR Objects
Highlight your key aspects and communicate your USPs virtually
Turn your company and product presentation material into compelling virtual showrooms and virtual trade shows. VR Objects enables the 360° footage to be enriched with additional information like pictures, videos, audio tracks, text fields, and subtitles. Teleport fields load other 360° videos or images, which allow walk-throughs through your virtual environment.
3D Objects like the drone in the video make the 360 experience more interactive, which may support the purpose of different VR use cases.