Multi-Device Content Sharing
Reach your students on any device and deliver your immersive learning content on the web, mobile phone, social media.
Enrich your existing learning material with immersive content and connect the EXP360 system with your existing learning management system.
With EXP360, you keep the solely ownership of your content and your VR experiences. As only open formats are used, you keep control and may move your content offsite anytime.
Guide your students through the immersive learning material - live and remotely - with Remote VR and VR Conferencing
Content Production Service
Our global VR content production service creates 360° media of any training and learning sessions. The service includes post-production, too.
QR Code on learning material
Add the QR Code of your VR learning content to hand-outs, books and presentations to allow your students to watch the content on their phone - in 360°
Virtual education
Immersive learning for students - remotely or in classrooms
EXP360 VR Learning solutions provide immersive VR teaching & training capabilities. Make students familiar with topics, procedures in VR & 360° and deliver hands-on training virtually. Extend the training with guided remote VR sessions, VR conferencing, and virtual events. Complete the learning outcome with Classroom VR.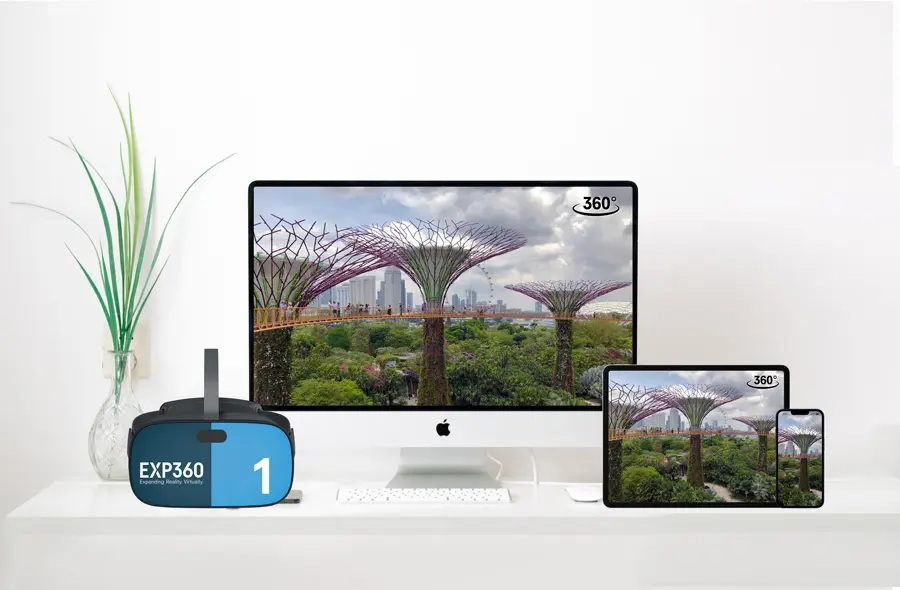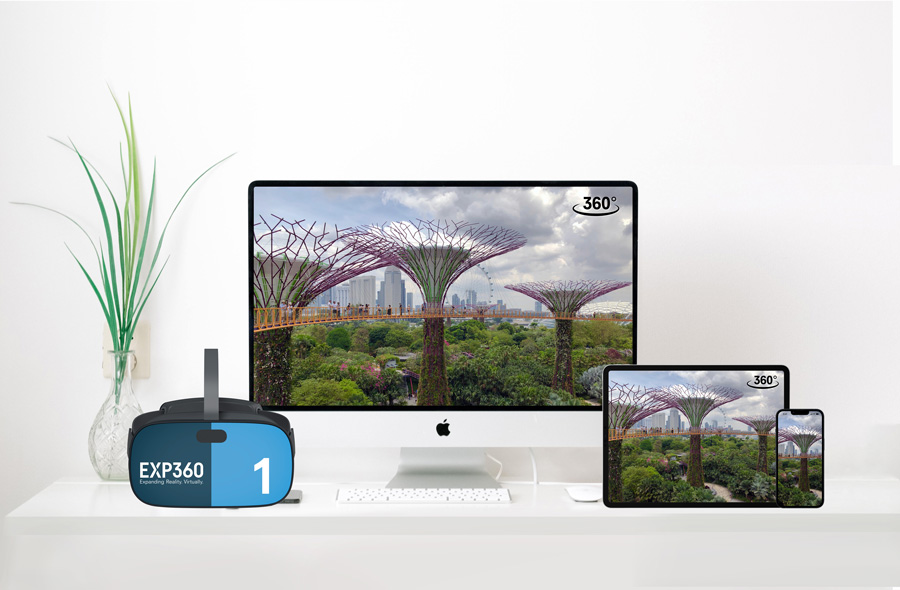 VR Classroom
Guide up to 30 students with the VR classroom solution in real-time.
Involve up to 30 students with the EXP360 Classroom VR. Take advantage of VR Headsets to make your 360° and VR course content shine in class. Guide your students actively through your virtual classroom while enjoying undistracted attention.
Our Classroom VR kit comes with up to 30 VR headsets and the teacher's master tablet. The hardware cases allow secure storage and convenient charging. Pushing new content to the different VR headsets is as simple as with our Guide Kit.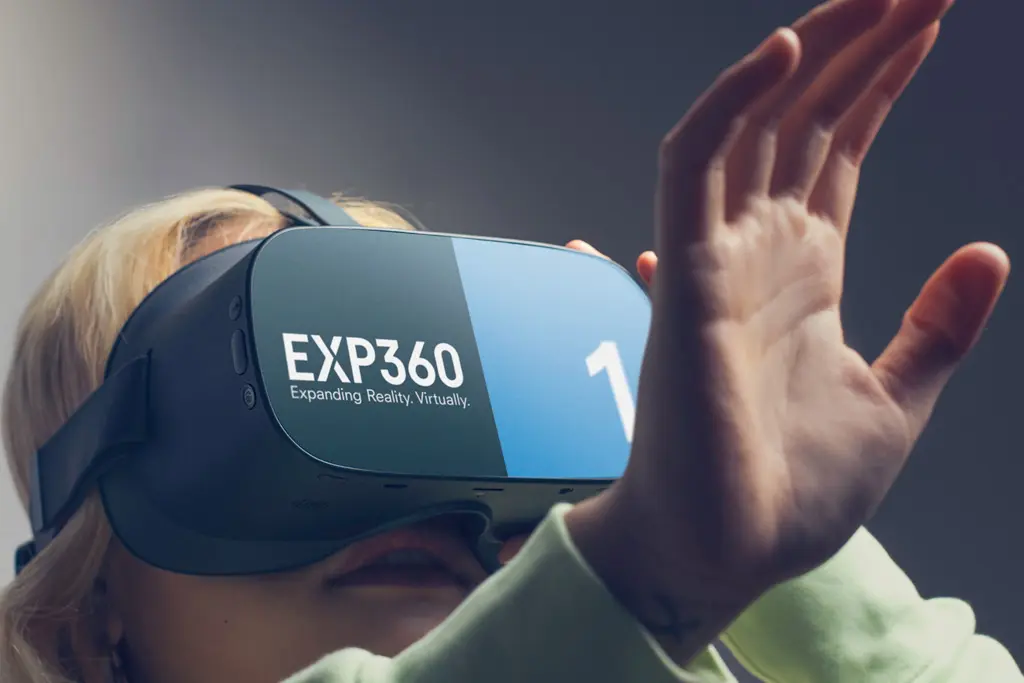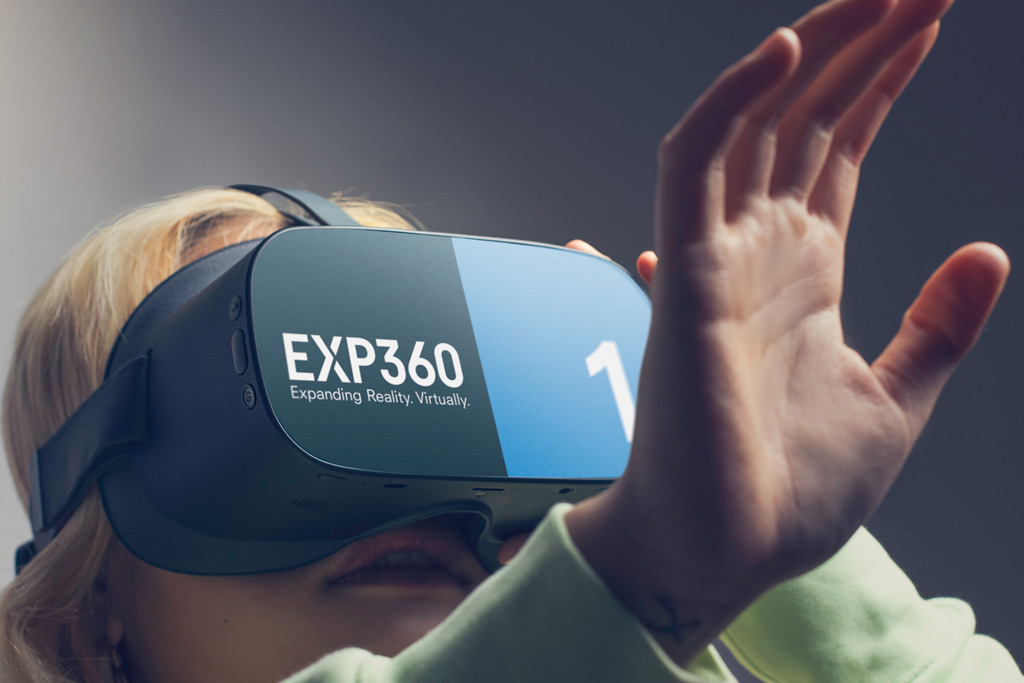 Virtual Orientation Tours
Provide students and visitors with 360° tours of your facilities
Provide virtual orientation tours and walk-throughs and make it easier for students and visitors to find their way through your learning facilities.
Add your tours to your website, course schedules, or print QR codes on flyers and other print media.
Virtual Events & Open House
Schedule virtual events and public open house sessions
With EXP360's VR Conferencing, host your events, alumni meetings, guest lectures, and open house affairs virtually. Invite your guests to join guided virtual tours together. Utilize EXP360's render service to create a virtual exhibition and run your open house tours from your website - year-round.