Wayfinding
Navigate Your Facility with EXP360 Wayfinding
Create wayfinding application with the EXP360 VR Cloud Tools and have your visitors find their way
The EXP360 Wayfinding is the perfect solution for simplifying navigation and enhancing user experience within facilities. By utilizing 360 images and generic arrows, our dynamic system provides clear and intuitive directions to visitors, making it easy to find their way around.
Whether you're running schools or universities, hotels or cruise lines, public transit, or public services, EXP360 Wayfinding can help improve your visitors' experience and reduce confusion.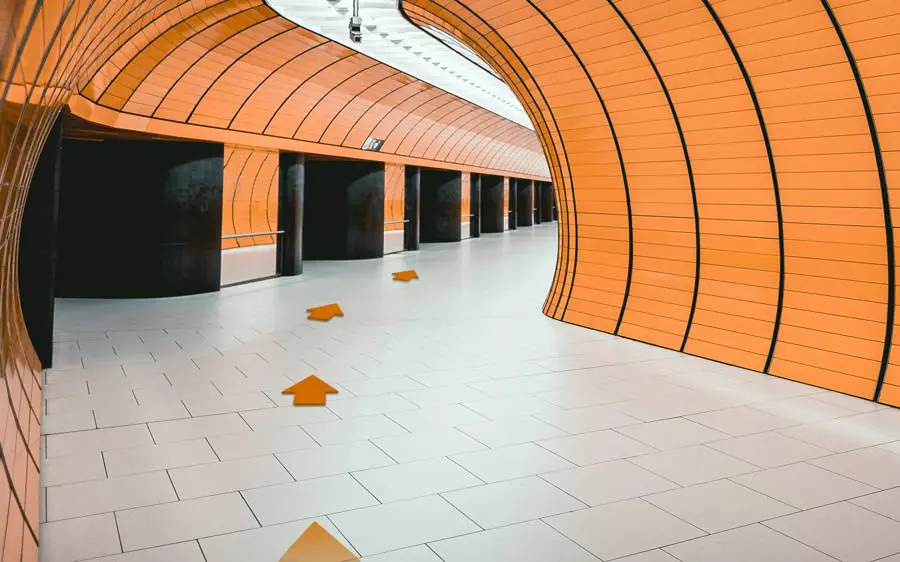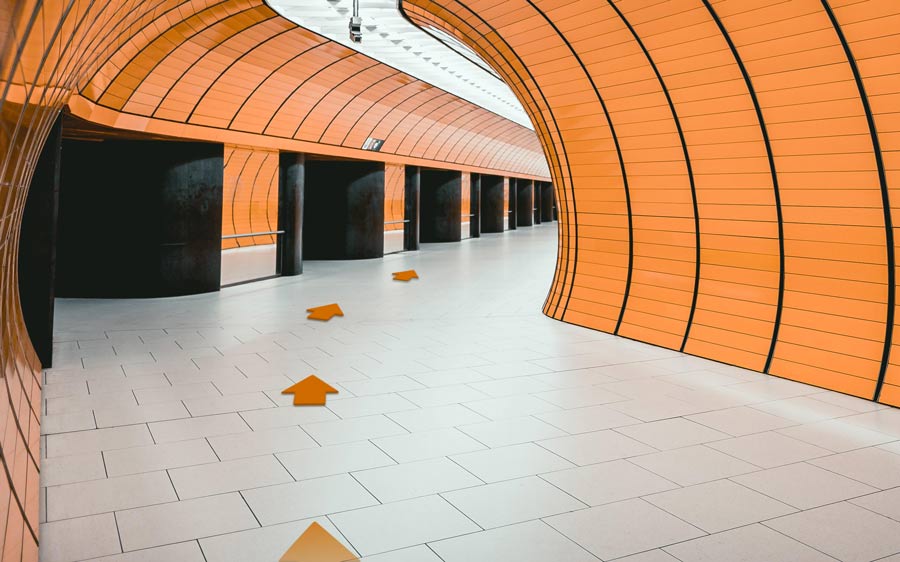 How EXP360 Wayfinding works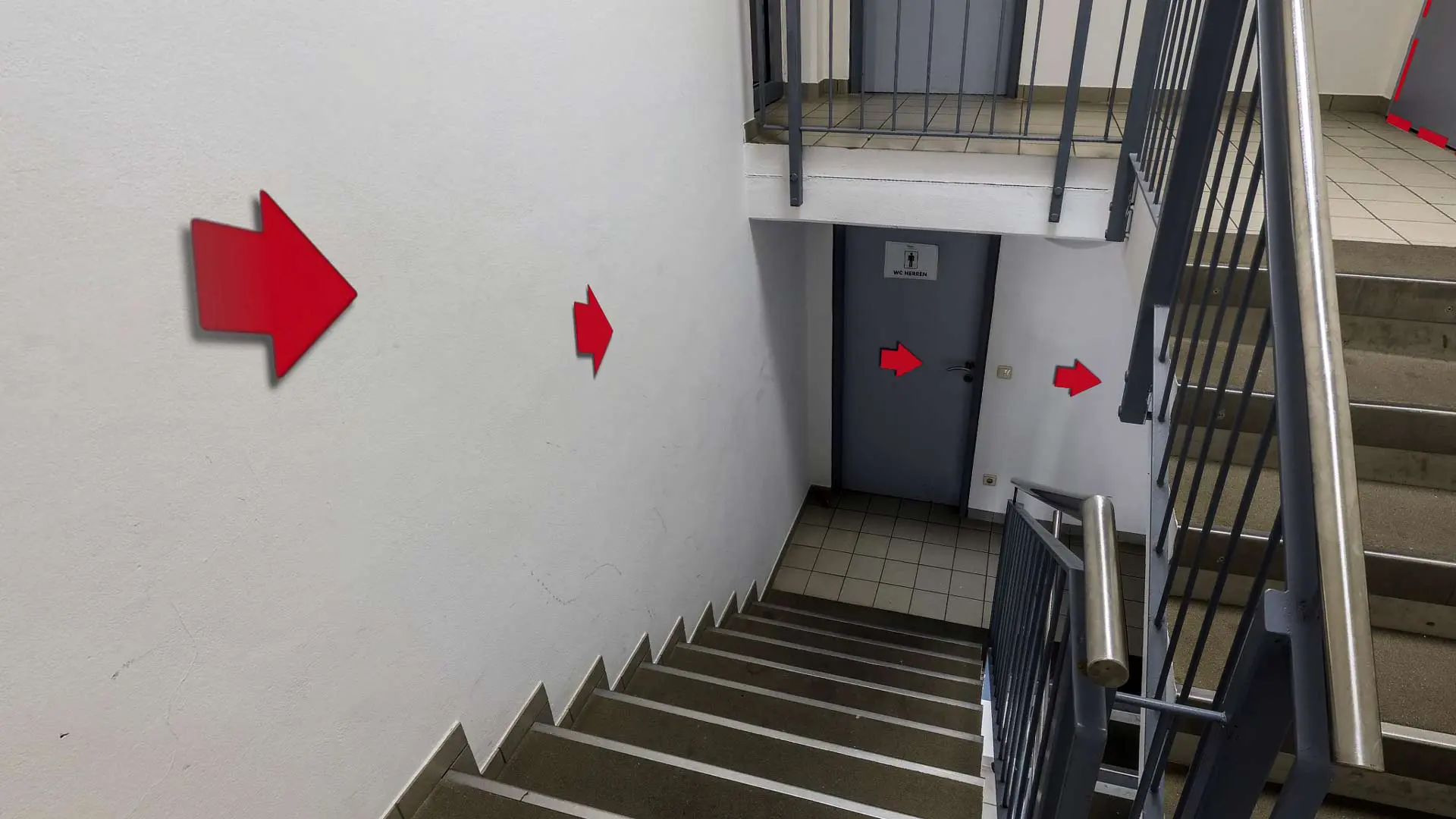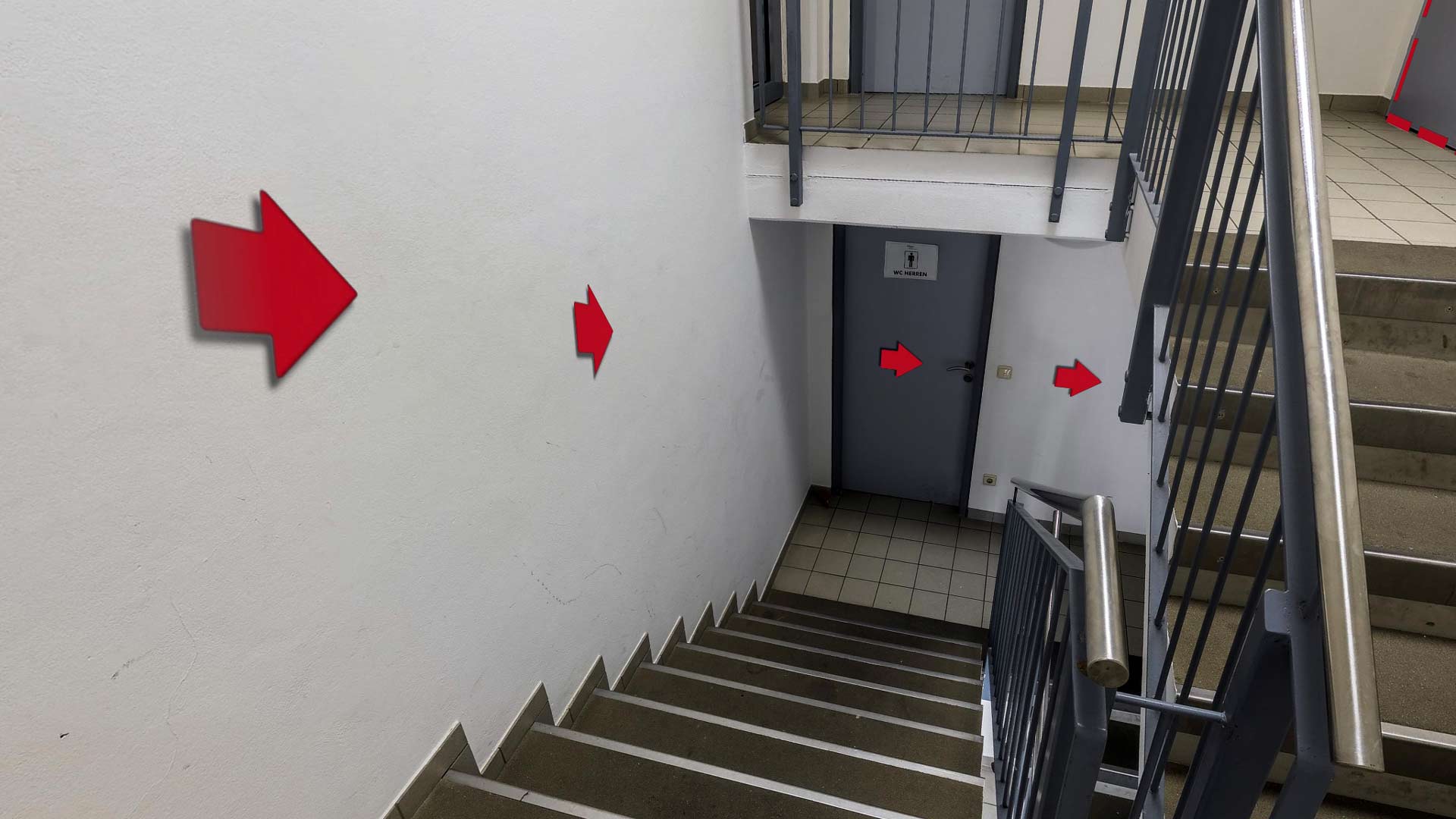 EXP360 Wayfinding for your industry
Wayfinding for the Hospitality Industry
For hotels, EXP360 Wayfinding can be used to guide guests from the moment they book their stay. After making a reservation, guests receive an initial wayfinding tour in their booking confirmation email that leads them to the hotel's reception area.
Upon checking in, guests can then use their smartphone to scan a specific QR code that guides them to their hotel room. Once they've settled in, guests can access a variety of different tours using EXP360 Wayfinding, which can help them find their way to the hotel's restaurant, wellness facilities, and other venues.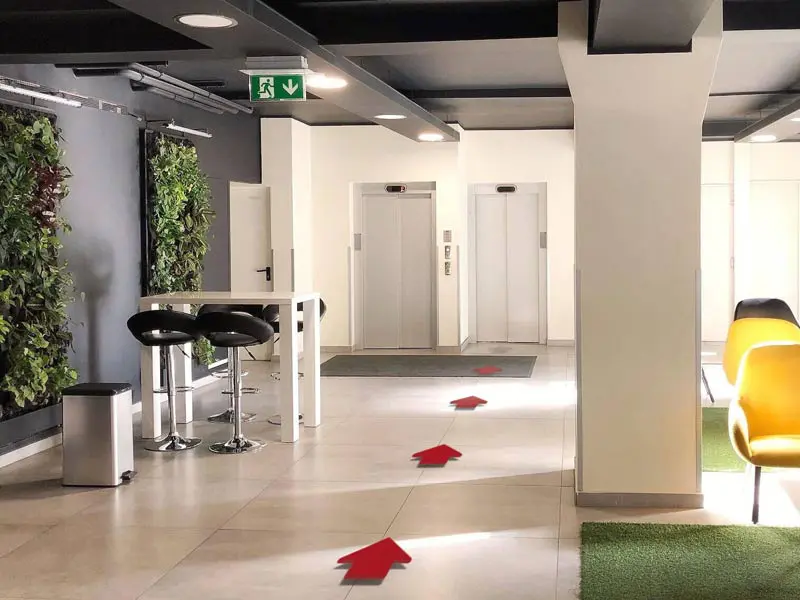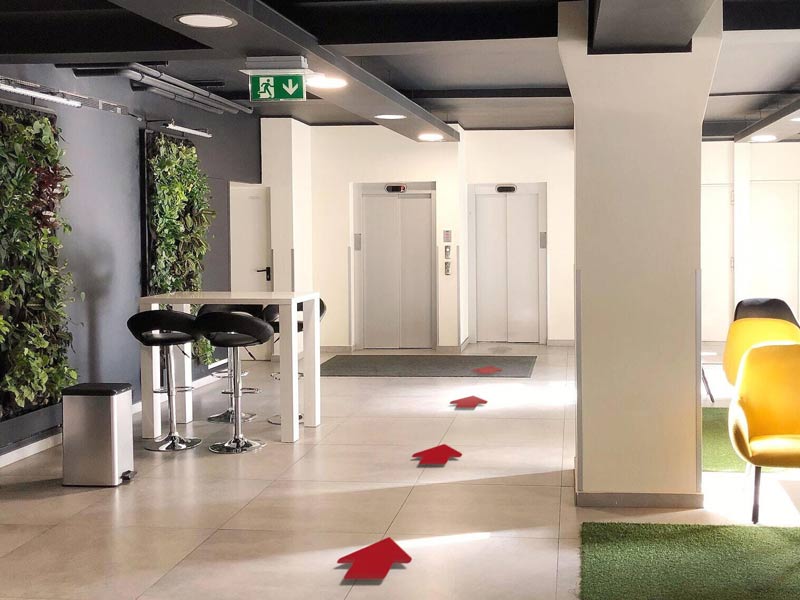 Features:
Content Production Service
Wayfinding for the Cruise Industry
Guests receive an initial wayfinding tour to the port orientation before embarkation in their booking confirmation email. Upon boarding the ship, they can scan a specific QR code with their smartphone that guides them to their cabin.
Once in their cabin, guests will find different wayfinding tours to various areas on the ship, such as restaurants, pools, and entertainment venues.
In order to provide reliable access to these wayfinding tours, we offer an on-premise installation of EXP360 with content shore-to-ship replication, which supports guest Wi-Fi access. This ensures that guests can access the tours anytime during their stay on the ship, even when internet connectivity is limited.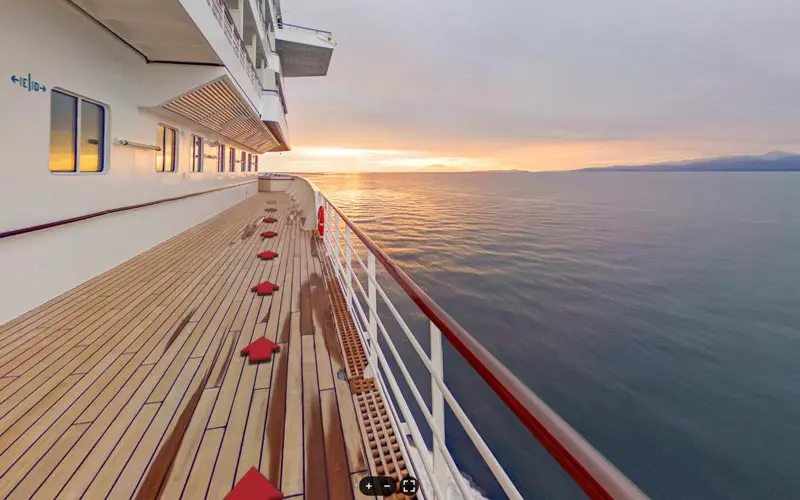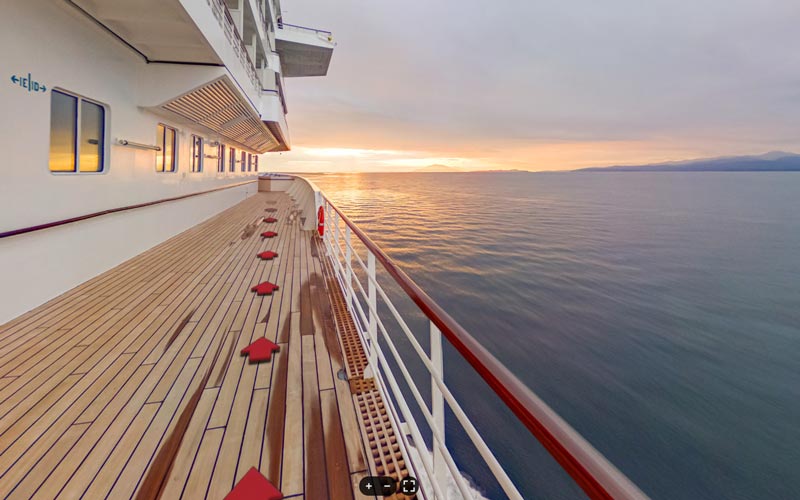 Features:
Content Production Service
Content Shore-to-Ship Replication
Wayfinding for the Health Care Industry
Wayfinder by EXP360 offers a solution for orientation and navigation in health care facilities. Visitors can easily locate patient stations, while patients can navigate their way through the facility with ease. QR codes and appointment confirmations further enhance orientation. EXP360 also offers on-premise hosting for sensitive applications, ensuring that all data is securely stored on-site.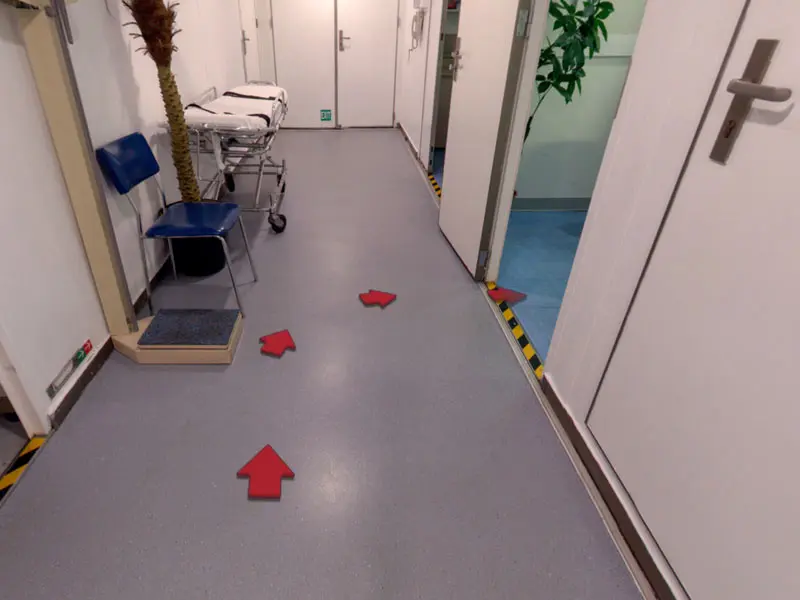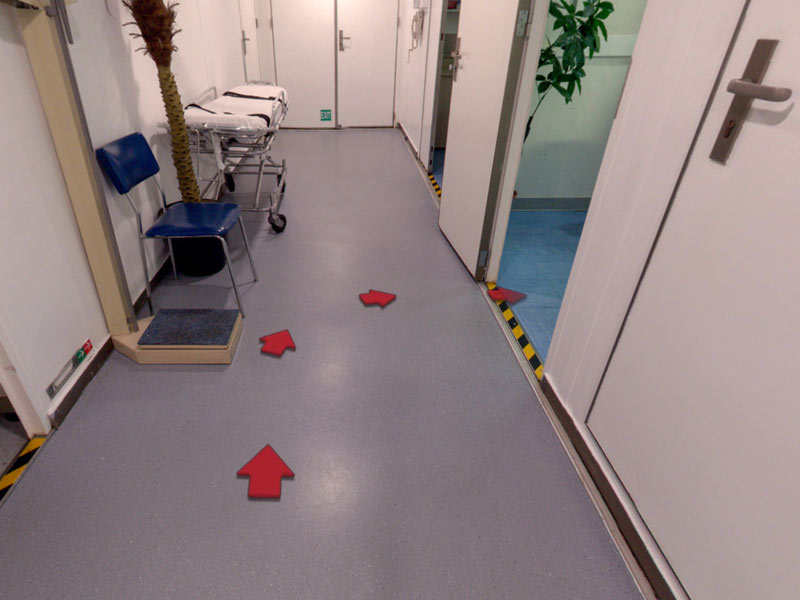 Features:
Content Production Service
On-premise / private cloud hosting
Virtual Tours for the education sector
Wayfinder by EXP360 can also be used in universities and schools to help students and teachers find their way around campus. By providing a link in class confirmations, new students and non-resident teachers can easily navigate from the entrance to their seminar rooms. This saves time and reduces frustration, allowing everyone to focus on what really matters - learning and teaching.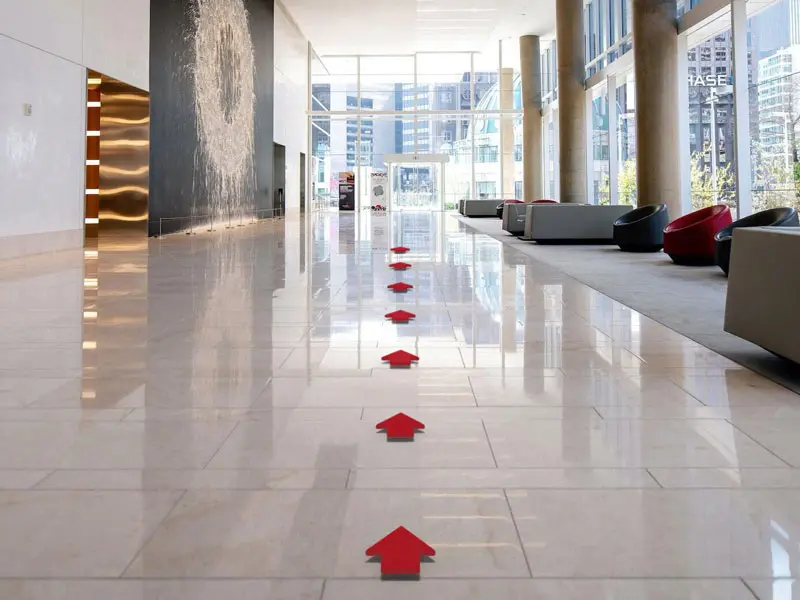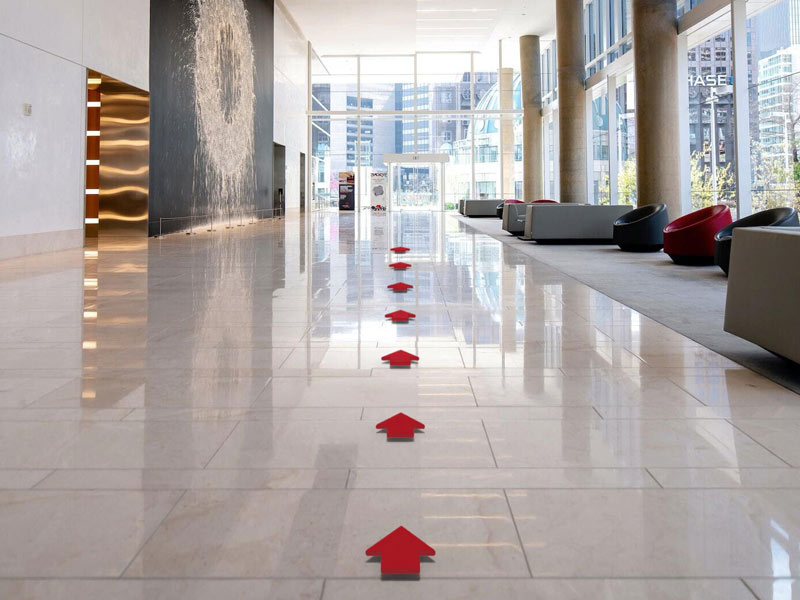 Features:
Content Production Service
Content Production Service
On-premise / private cloud hosting