Health Care
Build virtual orientation tours for patients and visitors
and use your immersive content for training, education, and documentation
Contact Sales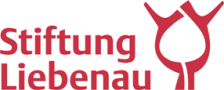 Private Cloud or On-Premise
Host the EXP360 components on a private cloud or on-premise in your own in-house infrastructure.
With EXP360, you keep the solely ownership of your content and your VR experiences. As only open formats are used, you keep control and may move your content offsite anytime.
Guide your peers through your facilities - live and remotely - with EXP360 Remote VR and VR Conferencing
Virtual Orientation Tours for patients and visitors
Provide your clients 360° tours of your health facilities
Provide virtual orientation tours and walk-throughs and make it easier for patients and visitors to find their way through your health care facilities.
Add your tours to your website, appointment confirmations, and print QR codes on flyers and other print media.
Virtual staff training & education
Immersive learning for your staff - remotely, on-site and in classrooms
EXP360 VR Learning solutions provide immersive VR training capabilities. Make the staff familiar with their upcoming duties, new procedures, or facilities. Increase the learning outcome with Classroom VR.
Integrate your immersive course content in your LMS (private cloud or on-premise hosting possible) and track the progress of your staff.
Medical Staff Recruiting & Employer Branding
Run virtual events and exhibitions to recruit the right people. EXP360 offers a full ranges of features to run virtual recruiting events:
Virtual recruiting booths and exhibitions
Range of play-out channels
Contact us for a plan to support your recruiting and employer branding initiatives with VR.