EXP360 Guide Kit - the VR Headset Solution
Introducing the EXP360 Guide Kit - Immersive Presentation, Learning and Exploration with VR Headsets
Transform how you teach and engage with immersive, interactive virtual reality experiences.
The EXP360 Guide Kit empowers educators and instructors to control and guide VR experiences on up to 32 headsets simultaneously. Enhance learning and boost engagement with our innovative Classroom Kit solution, perfect for offline virtual tours and training.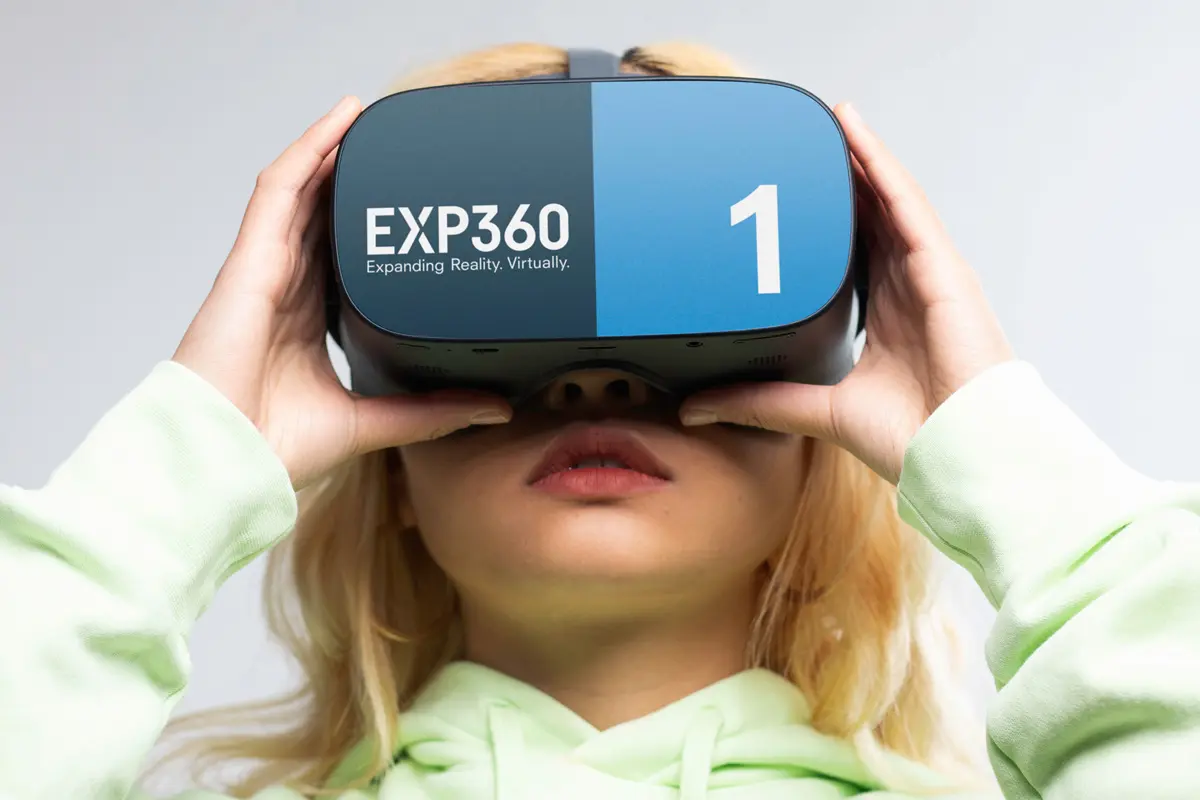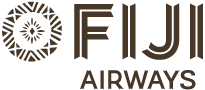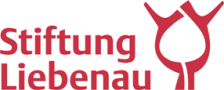 EXP360 Guide Kit at a Glance
Effortlessly manage immersive VR experiences with the EXP360 Guide Kit. Seamlessly control up to 32 headsets, synchronize content offline, and monitor student progress with powerful reporting tools. Enhance learning and engagement with the ultimate solution for virtual tours and training.
Guide Kit - Supported Platforms
EXP360 Blog
Shipping Thousands of Branded VR Headsets: How EXP360 enables Use Cases in Virtual Reality
EXP360 provides branded VR headsets for elderly care, medical & therapy, marketing & tourism, education, and recruiting. Learn how our clients use our VR technology to improve cognitive stimulation and medical outcomes.
Read this blog post
Experience the EXP360 Advantage
Discover powerful features that set our Guide Kit apart. Elevate your virtual reality experiences with unmatched control, versatility, and customization options. Trust in our industry-leading solution to deliver immersive and engaging content to your audience.
EXP360 Guide Kit Features
Innovative Guiding Features and Explorer Mode
Unleash the full potential of virtual reality with the EXP360 Guide Kit's powerful guiding features.
As an instructor, you can lead viewers through immersive experiences, drawing their attention to specific hotspots using the guiding arrow. Ensure that your audience stays engaged and focused throughout the session.
For a more independent learning experience, activate the Explorer Mode, which allows viewers to navigate freely through the available content. The guide retains control and can switch back to a guided scenario at any time, offering a perfect balance between guided and self-directed learning.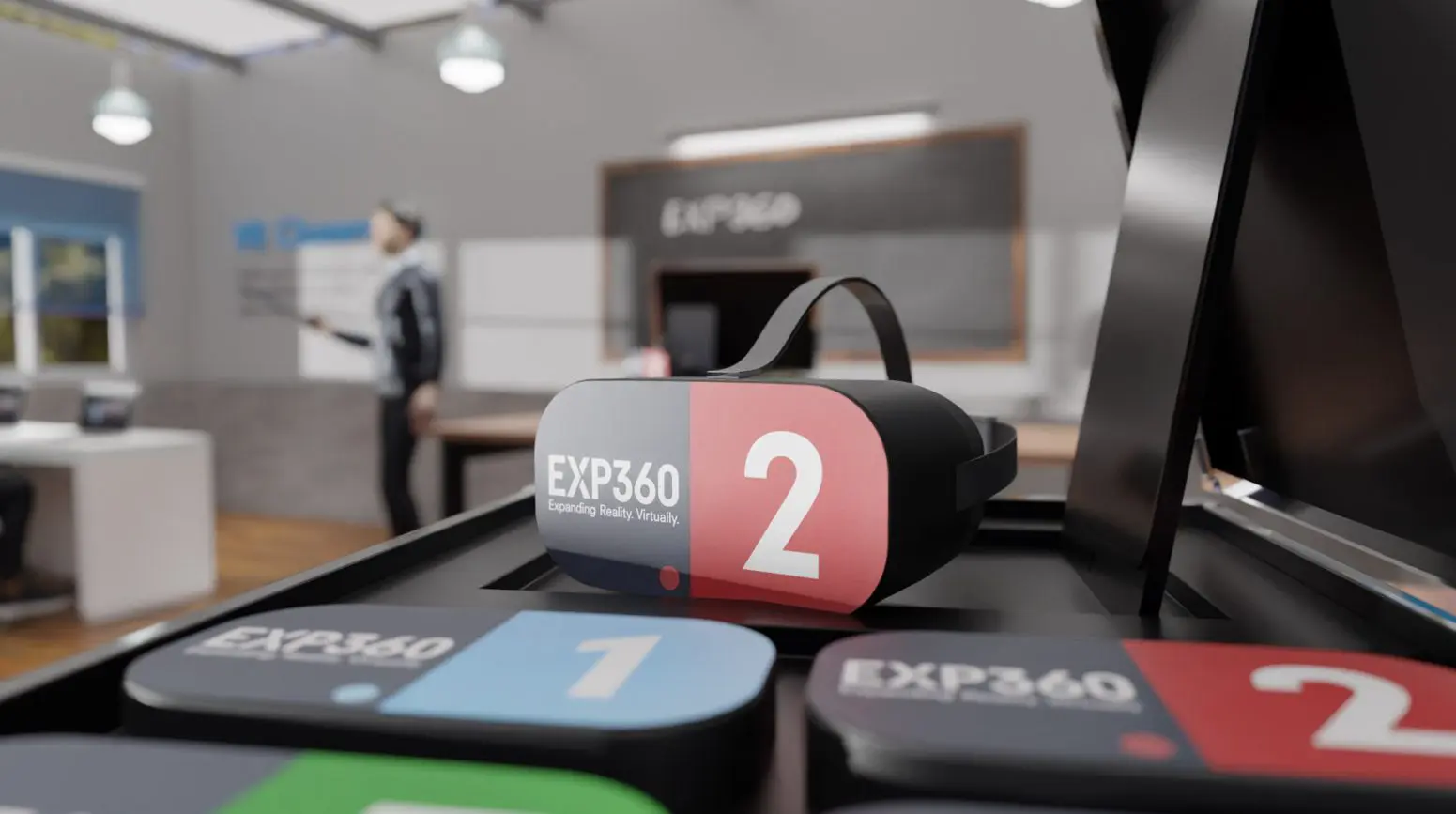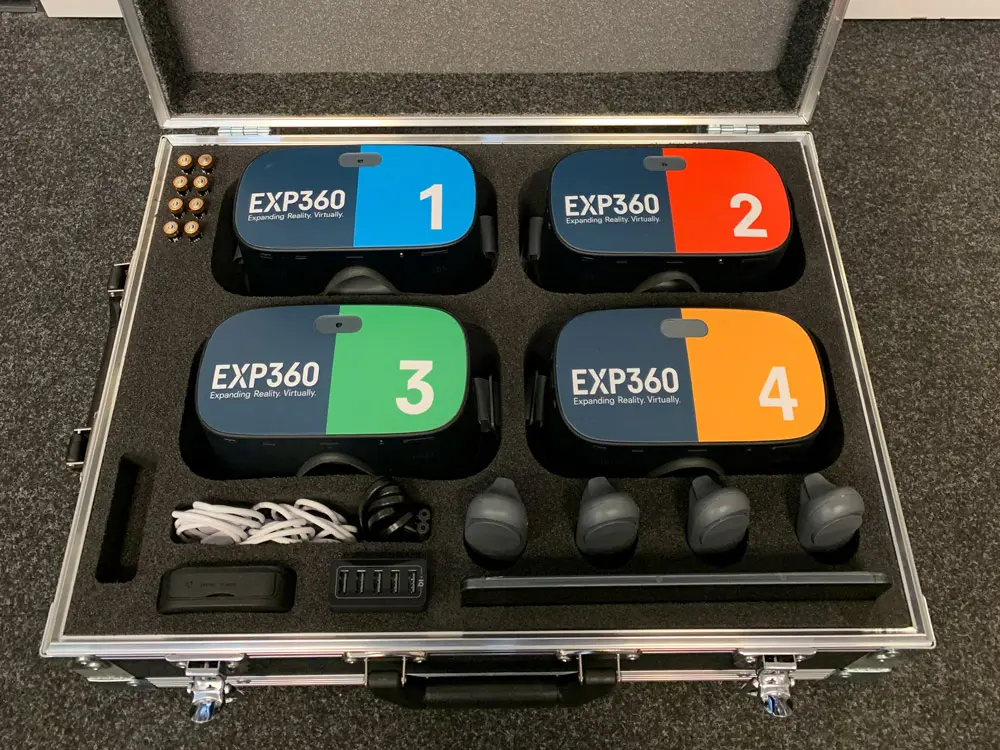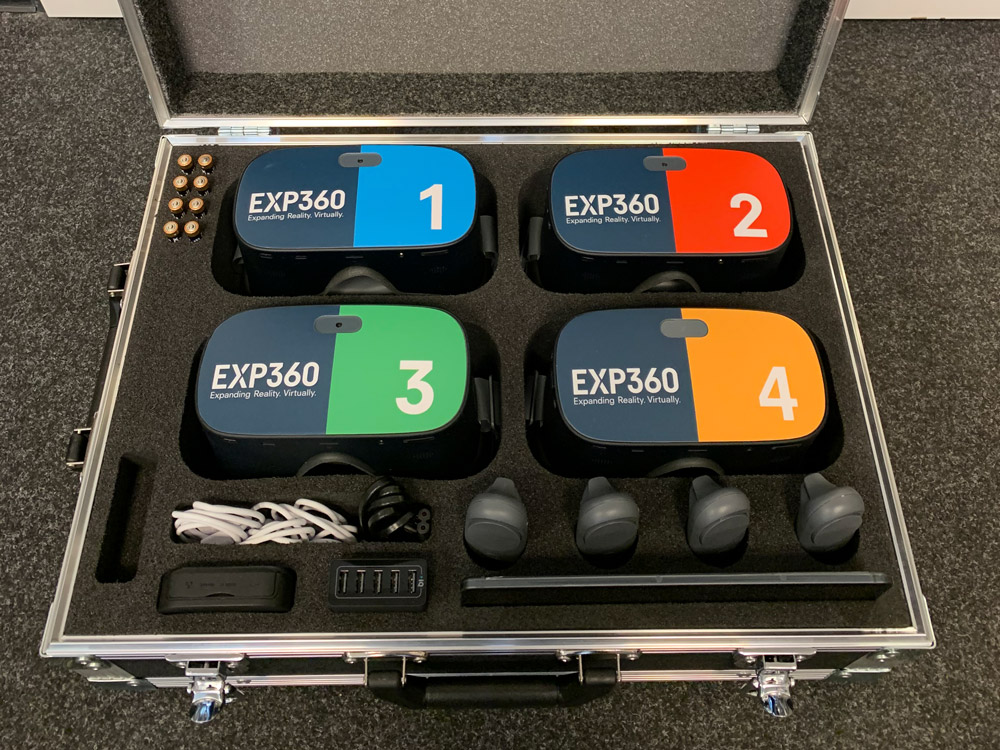 Reliable Content Synchronization and Automatic Updates
Say goodbye to connection issues with EXP360 Guide Kit's offline content synchronization.
Automatically sync content to and from headsets before and after training sessions, ensuring that your material is up-to-date and accessible even in low connectivity environments.
Both the EXP360 Guide App (Tablet) and the EXP360 Viewer App (VR Headset) update themselves automatically whenever an update is available and there is an internet connection. Enjoy a seamless, hassle-free experience with the latest features and improvements.
Comprehensive Reporting and Heatmaps
Unleash the full potential of virtual reality with the EXP360 Guide Kit's powerful guiding features.
Measure the effectiveness of your virtual tours and training with detailed reporting and heatmaps from the EXP360 Platform. Evaluate video quality, audience engagement, and identify areas that need improvement. Use these valuable insights to optimize your content and deliver an even more impactful learning experience.
With EXP360 Guide Kit, you'll have access to powerful analytics, enabling you to fine-tune your content and ensure that your audience remains captivated and informed throughout their virtual journey.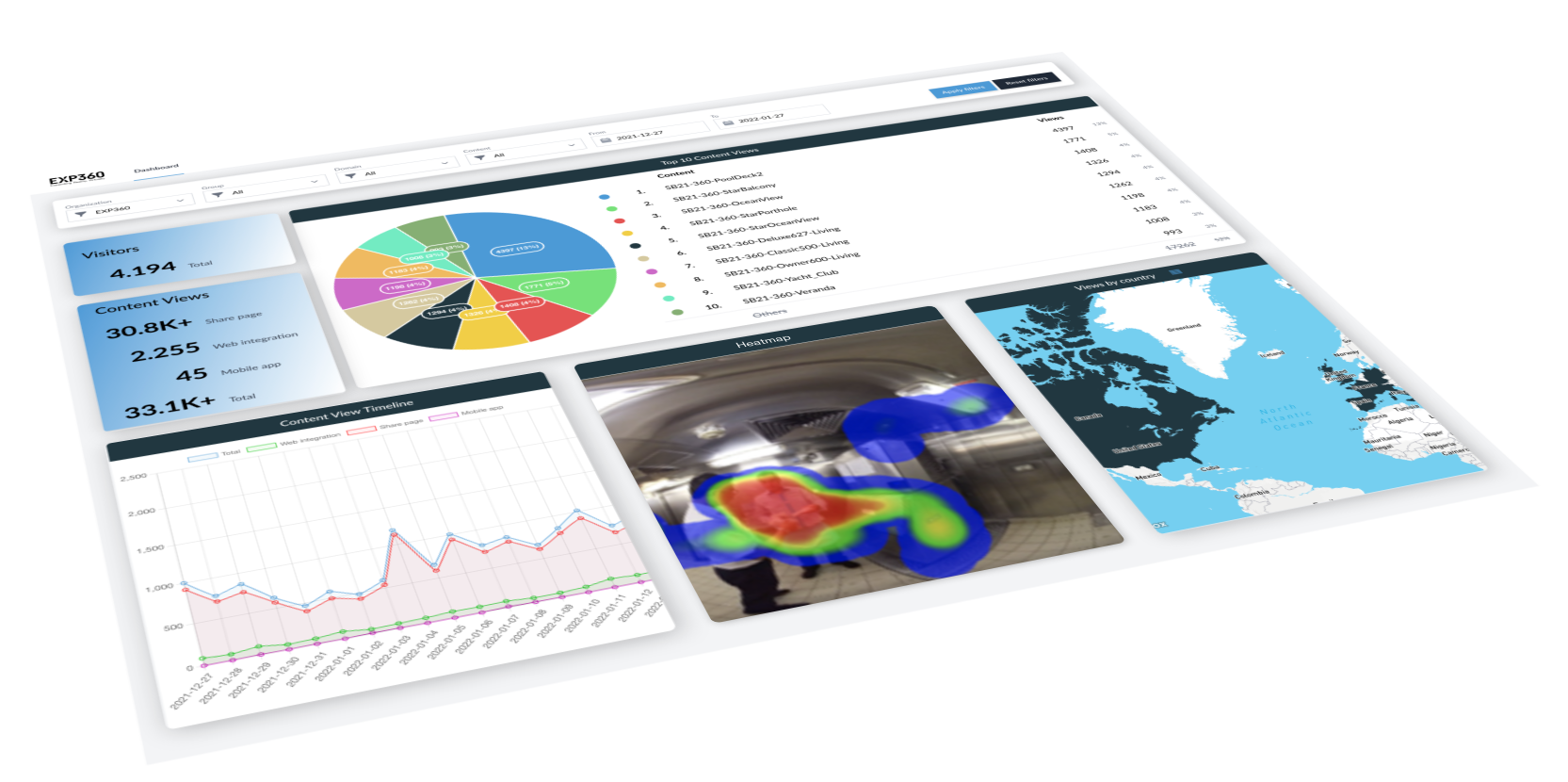 Offline Content for Uninterrupted Experiences
The EXP360 Guide Kit ensures that your virtual reality experiences are always accessible, even without an internet connection. Sync your tablet with the content, and the travel router creates a local Wi-Fi network for seamless offline content consumption.
When a stable internet connection is available, the system replicates content from the EXP360 SaaS Cloud CMS to the local content server, keeping everything up-to-date and ready for use. This feature is ideal for situations where internet access may be limited or unreliable, such as trade shows, exhibitions, client meetings, elderly care homes, or medical environments.
With the EXP360 Guide Kit, you can confidently deliver immersive experiences anytime, anywhere, without worrying about connectivity issues. Your audience will appreciate the uninterrupted, high-quality virtual tours and training sessions, regardless of the setting.
EXP360 Guide Kit Variants
Customized Experiences for Groups or Individuals
Group Experience:
Control and engage up to 32 headsets simultaneously from one tablet, creating a seamless group experience. Our optional EXP360 Flat Viewer allows you to stream content to a screen simultaneously, all while staying offline. Perfect for immersive group tours, trainings, or presentations.
Standalone Experience:
For a more independent approach, register your license directly on the headset. Simply scan a QR code to start your desired content, making it an ideal solution for individual users or self-guided tours. Enjoy the flexibility to cater to various user preferences and requirements with ease.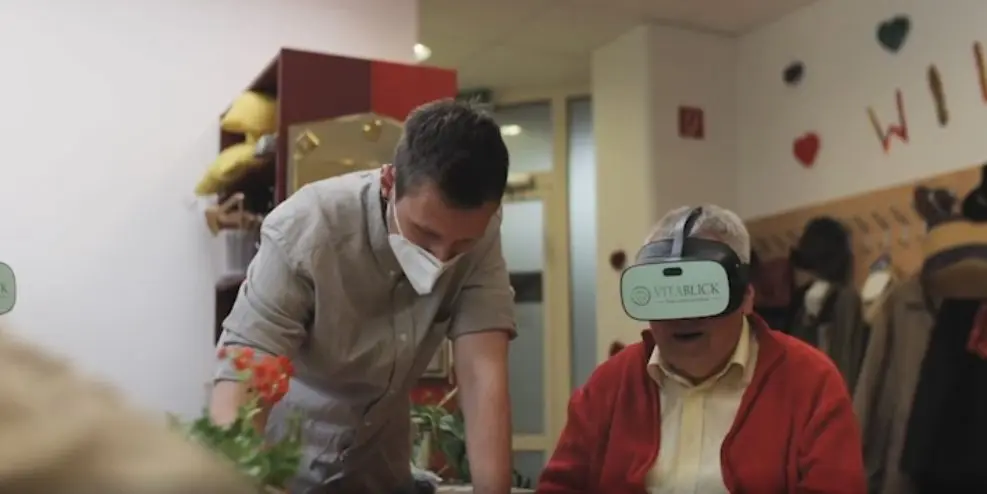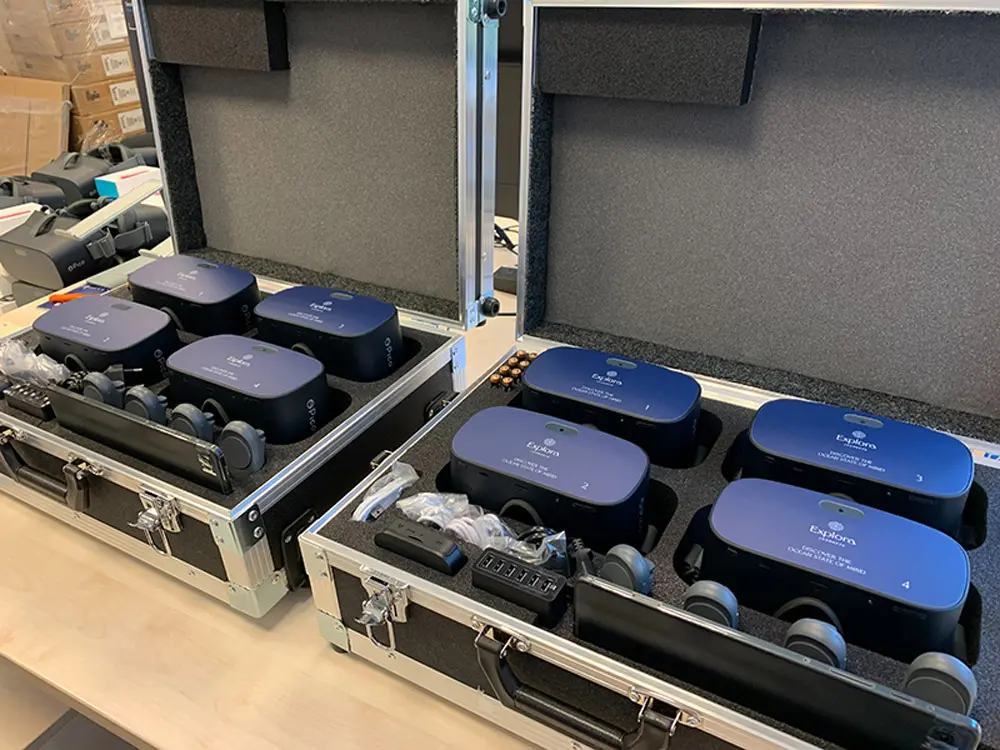 Branding and White Label Options: Tailored to Your Corporate Identity
Deliver a Consistent and Unified VR Experience with Your Corporate Identity
Headset and App Branding:
Enhance your user experience by customizing the headsets with branded stickers and adapting the Guide Apps to reflect your company's visual identity, ensuring a consistent brand presence throughout the VR experience.
White Label Solution:
Opt for a complete white-label solution with EXP360 SaaS VR Cloud, integrating all components of the EXP360 ecosystem seamlessly under your brand, reinforcing your company's image and establishing a unified customer experience.